Overview
Many people feel stuck in limbo between Christmas and New Year, slowly recovering from vast amounts of food and just waiting around for New Year's Eve. Why not fill this gap with something extraordinary and visit Finnish Lapland? An overnight stay in a snow hotel, a husky safari, a Lappish foodie experience, a reindeer experience and two Northern Lights hunts (one a snowmobile safari and the other an Aurora campfire) are the perfect way to fill your time.
What's included?
ALL OF THE ACTIVITIES AND SERVICES LISTED BELOW ARE INCLUDED IN THE HOLIDAY PRICE
Flights: return flights from London Heathrow to Kittilä (via Helsinki). Routings are subject to change
Transfers: return airport transfers; transfers to and from activities
Accommodation: 2 nights' accommodation in twin/double rooms at Torassieppi Reindeer Farm, 1 night's accommodation in a twin/double snow room at Luvattumaa Snow Hotel and Ice Gallery. Winter cottage upgrades available (supplements apply)
Meals: 3 breakfasts, 2 lunches, 3 dinners
The following activities and equipment are included: Aurora campfire, reindeer farm visit and sleigh ride, Lappish foodie experience, Northern Lights snowmobile safari, 17km husky safari, Levi Spa and snow hotel overnight (order subject to change)
Cold weather clothing for the duration of your stay
Services of our expert local guide and representative
---
So many of us wonder how to fill the tiresome gap between Christmas and New Year. The excitement of Christmas has come to an end, the sluggish, post-Christmas dinner feeling has kicked in and there is little to do other than wait for New Year's Eve. There is, however, an alluring alternative to how you spend your 'betwixmas' (as we here at The Aurora Zone like to call it) - fly to Kittilä and spend three nights in the festive winter wonderland that is Torassieppi.
Working hard with our partners in Northern Finland, we have created a trip that is the perfect post-Christmas treat. Every one of our most popular winter activities is included, as well as a rare opportunity to stay overnight in the Luvattumaa Snow Hotel and ice Gallery.
As soon as you arrive, you will be transferred to Torassieppi, which is where you will stay for the first two nights of your trip.
Our longstanding relationship with the Pietikäinen family, owners of Torassieppi Reindeer Farm, means that we can cooperate and work closely with them to provide the best possible itinerary. Therefore, we are able to offer you three days' worth of activities, including a husky safari and a reindeer experience. You will also receive a taste of the local culture as you spend an afternoon learning how to cook in true Finnish style with the chance to taste the dish later on at dinner.
Read more
We have also included two Northern Lights activities in order to increase your opportunities to experience an astounding Northern Lights display. One evening will include a relaxing hot drink around a campfire, as you toast marshmallows and await a potential sighting. The other is a little more active, as you venture out on snowmobiles to the darker, more remote areas of Torassieppi in order to hopefully catch a glimpse of the lights. During both activities, your guide will take you to a prime Northern Lights viewpoint that he/she has chosen based on knowledge of Aurora activity and weather conditions that day.
Following your stay in Torassieppi, it will be time to move on to Luvattumaa Snow Hotel and Ice Gallery for your final night in Finland. The snow hotel is rebuilt annually using snow and ice. Snow sculptures shimmer and intricate ice carvings stand tall and proud in the corridors throughout the hotel. You will dine in the atmospheric Lappish Hut restaurant, with its roaring fire and the warm glow of the candlelit tables. Prior to your overnight in the snow hotel, you will have the chance to visit the nearby Levi Spa, which has a variety of hot and cold pools, saunas and a steam room; perfect for relaxing prior to your journey home.
So go on; treat yourself to a 'Betwixmas' break and make your friends envious on New Year's Eve, as you gloat about the time that you spent in Finnish Lapland.
---
Photography credits: Luvattumaa Snow Hotel and Ice Gallery, Antti Pietikainen,
Agenda
Accommodation
Included in price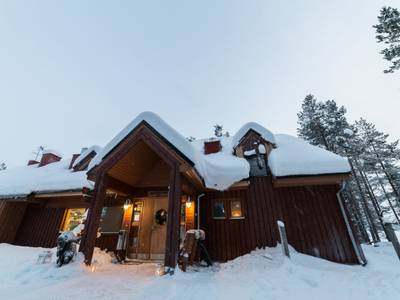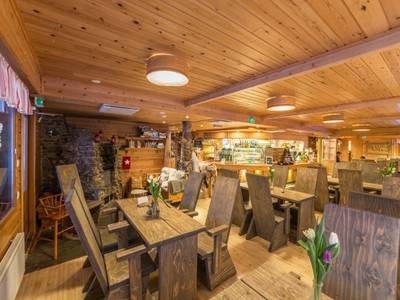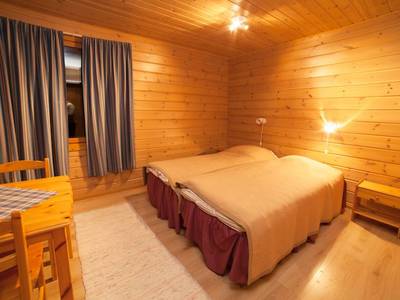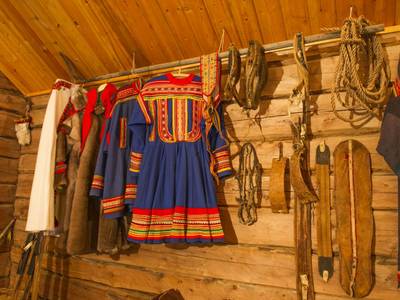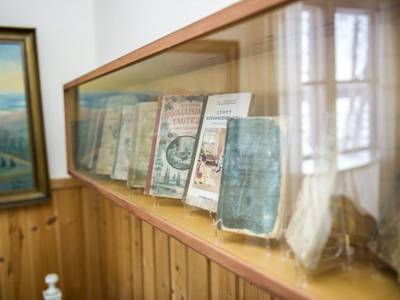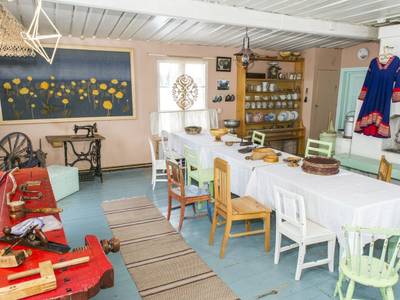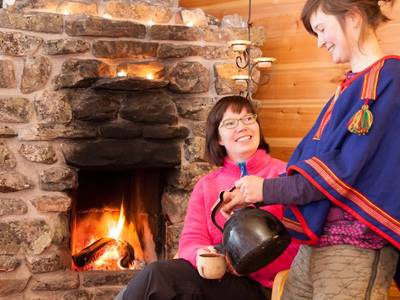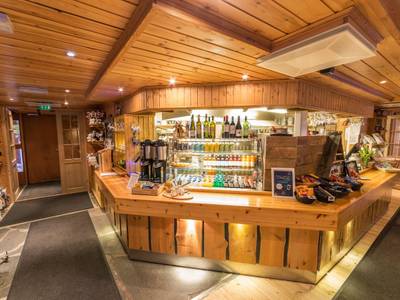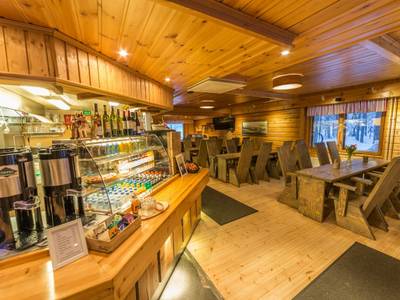 Torassieppi Reindeer Farm
Nights:
1-2
Located on the edge of Lake Torasjarvi, and bordering the Pallas Ylläs National Park, Torassieppi Reindeer Farm is situated in one of the most picturesque wilderness areas in Finland.
The farm building dates back to 1847 making it one of the oldest in the area. Today it has been lovingly renovated and accommodation has been added nearby so that guests can stay in this spectacular spot.
Torassieppi Reindeer Farm is also listed by National Geographic Travel as one of the places to visit in 2017.
Here they offer guests a choice of accommodation, in winter cottage rooms or in detached winter cottages.
Facilities
Torassieppi has a central restaurant and reception building which is a short walk from the rooms and winter cottages. A roaring fire accompanies the evening meals which include as much local produce as possible Typically they are served in a buffet format and include traditional Finnish ingredients such as reindeer (of course dietary requirements are also catered for).
There is no bar but alcohol can be purchased from the restaurant so it can be enjoyed with your evening meal.
The reception building also has a small gift shop area which sells a variety of local crafts, including reindeer hides and traditional carved Kuksa cups.
There are two lakeside saunas at Torassieppi which are both heated in the evenings for guests to use. Separate facilities are provided for both men and women.
There is free Wi-Fi in the main restaurant building.
During the winter months, the nearby Torassieppi Winter Village is carved out of snow and you can personalise your stay by adding an overnight in one of the amazing snow igloos. You may also choose to add a night of Arctic glamping in one of the famous Aurora Domes, which are only a short walk away from the main building and available all year round. Please see our personalise section for further details of both options.
A perfect spot to search for the Aurora, there are also a few wooden benches on the edge of the frozen lake, which are ideal for enjoying the expansive wilderness and hopefully a Northern Lights display or two
Room types
DOUBLE/TWIN ROOMS: Torassieppi has only eight rooms which are located a short walk from the main building. There are two rooms to each small cabin building. Each room is completely independent with their own en-suite bathroom and entrance but some rooms can be interconnecting at the guest's request. The rooms can be made up as either twin or double bedded rooms and are really cosy with all the facilities you will need to enjoy your stay including tea and coffee making facilities and hairdryers.
---
Image credits Harriniva Hotels & Safaris
Read more
Read less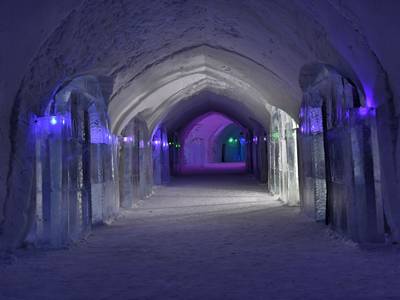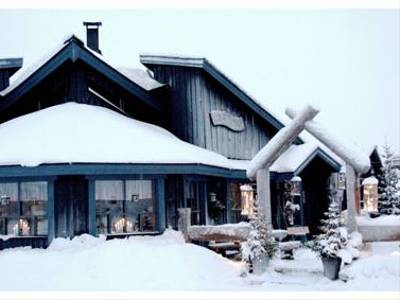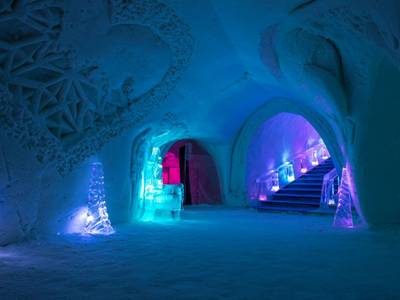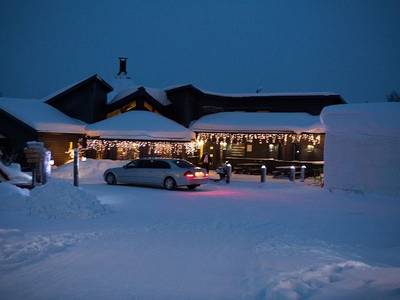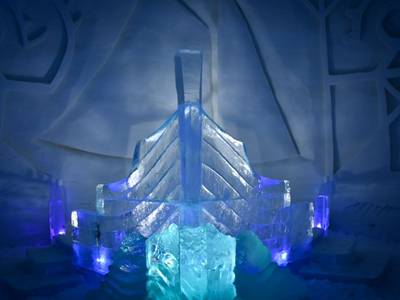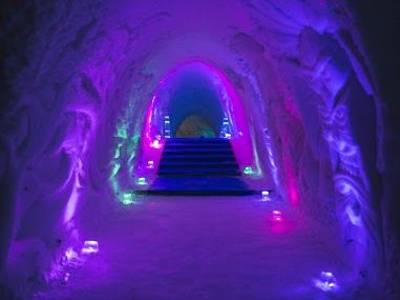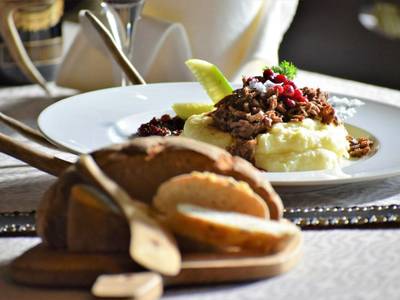 Luvattumaa Snow Hotel and Ice Gallery
Nights:
3
Located on the banks of the frozen Ounasjoki River and only 15 minutes' drive from the centre of the ski resort of Levi, is Luvattumaa Snow Hotel and Ice Gallery. Each year, several snow rooms, an ice chapel, ice bar and ice gallery are created from scratch, carved out of over 10,000m² of snow and ice; creating a winter masterpiece, unlike anything you will have seen before. Subtle lighting illuminates the ice sculptures as you walk through the wintery display, admiring how such intricate pieces have been crafted from frozen water. Previous year's sculptures have included tigers, eagles and a stag to name a few, so you're sure to be in for a treat!
Our guests spend the night in one of the snow rooms here which provide an incredible experience. The snow hotel typically only has the capacity for only around 30 guests, it really is an exclusive spot. A guided tour of the hotel and the ice gallery are also included in your stay.
Facilities:
The warm restaurant is housed within a traditional Lappish Hut, complete with local decorations and a roaring fire, creating a cosy atmosphere to enjoy the traditional Finnish food, such as freshly baked flatbreads and simmering pots of stew. This is where you will eat your dinner and breakfast.
The main reception building is home to a warm lounge area, as well as the central showers and toilets, all of which are open throughout the night for you to use. There is also a small bar area.
There is a gift shop within the main building, which sells a variety of small gifts and toys
Room types:
Standard double/twin snow room
The standard snow rooms are all designed with slightly different layouts and lighting, but each room contains either a double or twin beds. Each bed consists of a comfortable mattress and pillow and you will also be given an Arctic-grade sleeping bag and liner, which will keep you toasty warm during the night. The central toilet and shower facilities are available for you to use 24 hours a day and you will be pleased to hear there is no ice in those! There are no doors to the room, instead, a heavy curtain is used to ensure privacy. As each of the rooms within the hotel are open for public viewing during the day, you will check-in at 8 pm, with your room being available to use from 9 pm. Check-out is at 10 am in the morning, after breakfast.
---
Image credit: Luvattumaa Snow Hotel & Ice Gallery
Read more
Read less
---
Other options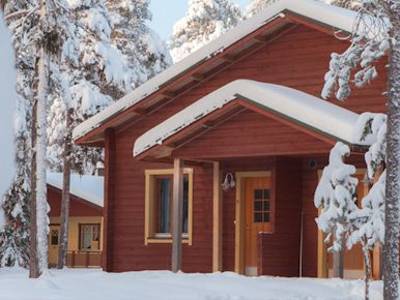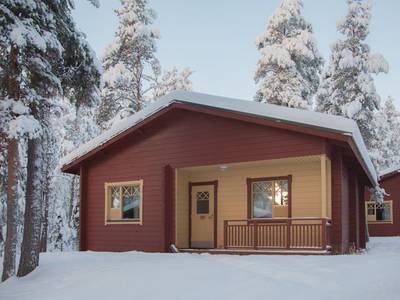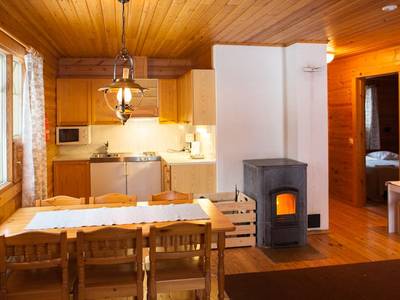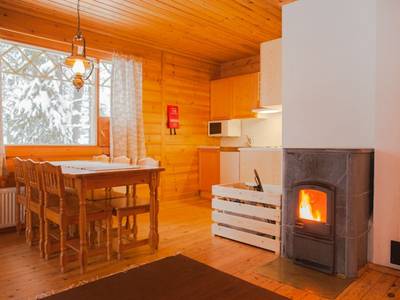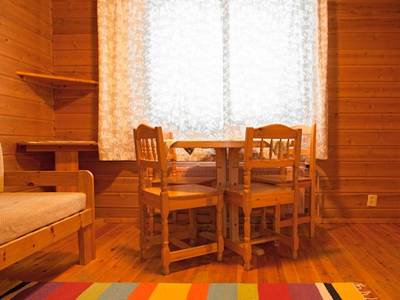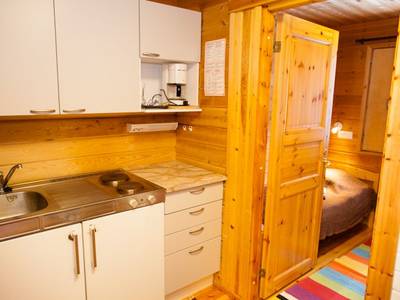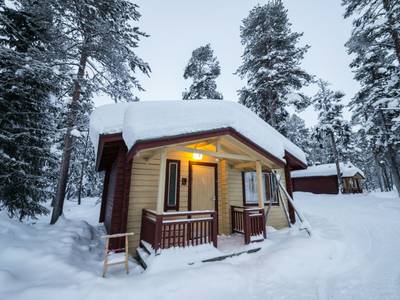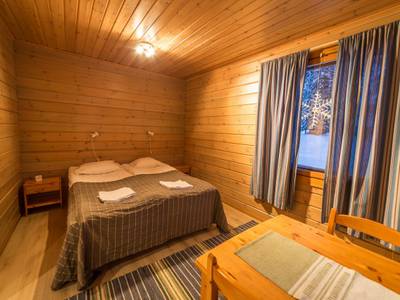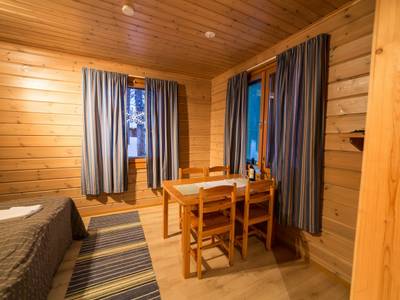 Torassieppi Reindeer Farm - Winter Cottages
Supplements from: £45pp
Torassieppi offers 8 detached winter cottages to which you can upgrade. The cottages are ideal for those who want more space or for larger groups of people. Located close to the main restaurant, they are only a short walk away through the snow-laden trees and close to the frozen lake beyond.
The smaller cottages contain a fireplace, living room area, toilet, shower, hairdryer and kitchenette. There are two bedrooms, one with twin beds and another with three beds (including a set of bunk beds). These can accommodate two to five people, we feel they are ideal for 3 or 4 adults.
Torassieppi also has some larger cottages and these have their own sauna in addition to the fireplaces. The larger cottages offer a living room area, toilet, shower, hairdryer and kitchenette with a kettle. They have two bedrooms which have twin beds and a sleeping alcove with bunk beds. Whilst they can sleep up to 6 people, we feel that they are most suited to 4 or 5 adults.
Please contact our Travel Experts for a quotation if you would like to upgrade to a winter cottage.
Dates & Prices
We include more, no hidden costs
On each of our holidays, you will see a clear outline of exactly what's included in the price of your holiday. We never use 'headline' or 'lead-in' prices like so many tour operators, as we prefer to include as much as we can, rather than see our clients incur considerable additional costs in our destinations.
Prices
Dates

Thu 27 Dec 2018
to
Sun 30 Dec 2018

Book

Adults

£ 1,685

Single Adult

£ 1,900
Please note: our holiday prices are based on the lowest available airline fares. These fares can sell out quickly and, as a result, prices may increase and supplements may be applicable. We recommend booking at the earliest opportunity in order to secure the best possible fares and flight times.
Next season's pre-sale dates and prices
To secure places for next season, you can make a provisional booking and fix the cost of your holiday at the provisional package price displayed online. Simply by paying a deposit, you will protect yourself from any package price increases. The departure dates and itineraries remain subject to change and we will contact you when the final dates and itineraries are confirmed. You will have 14 days to decide if you would like to go ahead. If you decide not to travel we will refund your deposit. We reserve the right to charge supplements where there are significant changes to an itinerary or increases in flight costs. Any non-package rates remain subject to change.
Dates

Thu 26 Dec 2019
to
Sun 29 Dec 2019

Enquire

Adults

£ 1,800

Single Adult

£ 2,030
Terms
For our full booking terms and conditions please click here
Holiday group size (approximate)
Minimum group size 16 people; maximum 22
Group sizes and minimum numbers
Most of our holidays require a minimum number of participants to operate. Minimum numbers are detailed on each holiday page and are always approximate. Group sizes for tailor-made holidays will vary for each of the activities. For private departures, you may also be joined by other guests during the activities unless you have discussed specific private activities with us.
If your selected date has not yet reached minimum numbers you will be informed at the time of booking. In the unlikely event that your chosen date has not reached the required minimum numbers nine weeks before your scheduled departure date, we will contact you and discuss the various options available to you. We will always do all we can to operate a holiday and in some cases, we may be able to operate the holiday by combining your itinerary with that of other guests for some activities (this may mean that the maximum group size is increased but this will be discussed in full with you).
If we are unable to operate the holiday then you will be offered the chance to transfer to an alternative holiday or date (subject to availability). If the alternative is more expensive you will be asked to pay the difference, if it is cheaper then you will be reimbursed. You will also be offered the option to cancel and receive a full refund of all monies paid.
See our booking conditions for further information.
Order of activities
The order of activities is always subject to change and you will be provided with your final itinerary upon arrival at your destination
SINGLE SUPPLEMENT
Please note that some of our holidays may incur a single supplement. Please speak to one of our Travel Experts who will provide you with a quotation.
Medical History and advice
If you or any member of your party is pregnant or has any medical condition or disability which may affect your holiday or has any special requirements as a result of any medical condition or disability (including any which affect the booking process), please tell us before you confirm your booking so that we can assist you in considering the suitability of the arrangements and/or making the booking. In any event, you must give us full details in writing at the time of booking and whenever any change in the condition or disability occurs. You must also promptly advise us if you become pregnant or any medical condition or disability which may affect your holiday develops after your booking has been confirmed.
See our booking conditions for further information.
Reduced Mobility
If you have a reduced level of mobility, then please contact our travel experts to discuss the suitability of this holiday in relation to your requirements.
Experience and fitness
We offer a vast choice of holidays which range from 'relaxed' to 'active' so there really is something for everyone and our holidays can be filtered by how active they are. Regardless of the chosen holiday, all activities will include tuition from a beginner's level and no prior experience is assumed.
If you are unsure about the physical demands of a particular holiday please contact us and our expert team will be happy to help.
See our booking conditions for further information.
Guides and safety
It is absolutely essential when partaking in any activity that you listen very closely to, and abide by, the instructions provided.
If there is anything that you are unsure of during a safety briefing or that you would like to clarify with the guides please make this clear to them immediately before starting the activity.
Our guides' word on activities is always final and your safety is their principal concern at all times, please respect their decisions. By following their instructions, your safety and enjoyment during each activity will be greatly enhanced.
See our booking conditions for further information.
Booking activities locally
In almost all of our destinations, you can book and pay for additional activities locally. Please note that we cannot be held responsible for any injury or loss that occurs through any activities that are booked in your destination (see our terms and conditions for further details).
Please always ensure that your safety is your primary concern when arranging any such activity.
Car Hire
If your trip includes car hire the named driver must have a credit card registered in their name which they can present when they collect their car along with their driving licence, as a deposit will be held on the credit card. Please see your trip dossier for full details.
Minimum age
The minimum age for participation in our itinerary is 12 years old, however, for some activities and transfers, you may be joined by other guests and this may include some of a younger age than stated. Any younger participants will be fully supervised and the guides will ensure that their participation takes place only if the activities will be unaffected.
Very few hotels have a minimum age and there may be families staying at them with younger children, especially during the holiday periods. We do have some itineraries and destinations which are guaranteed to be adult-only, so if this is important to you please speak to one of our Travel Experts.
To drive a snowmobile, you must have a full driving licence and be over 18 years old.
Reviews
Traveller Reviews
great experience and very enjoyable
05 January 2018
by Laurie Lo and Carl Leongue
Husky ride- great experience and very enjoyable
---
---