About
Situated in the heart of Swedish Lapland and 200km north of the Arctic Circle, Björkliden is renowned for its snowfall and Northern Lights track record.
With mountainous surroundings it offers very little light pollution - making it an ideal location to search the skies for the Aurora and there are many different activities on offer to get you out into the Arctic night. From snowshoeing to snowmobiling, you won't be short of opportunities to try and tick the phenomenon off your bucket list.
You're also only around 10 minutes away from Abisko National Park, another brilliant Northern Lights location with stunning natural surroundings.
Speak to our Aurora Experts
01670 785012
Activities in Björkliden
Due to its fantastic snowfall, the Björkliden ski resort is well-known for its conditions. The resort, with more than 8000m of ski runs, has a beginner's area as well as intermediate tracks and for those looking for a bit more adventure, there are many off-piste areas.
The snowy conditions also make way for some fantastic Arctic activities. From dog sledding through the wilderness be it by day or night to snowmobiling along frozen trails - Björkliden is the place experience some unbelievable moments.
Approximately an hour and a half away, sits the world-famous and original ICEHOTEL®. Making the most of the frozen wonderland, this structure is made completely of snow and ice with intricate sculptures decorating the hotel throughout. A visit here is certainly not to be missed during a trip to Swedish Lapland and for the full experience, we recommend spending the night in one of the exceptional ice rooms.
Holidays to Björkliden
As Swedish Lapland enjoys plenty of Aurora-filled nights, we offer many holidays to this wild and wonderful location. Our 'Two Country Tour – ICEHOTEL®, Fjords and Arctic Circle Train' has been carefully crafted to include the highlights of both Swedish Lapland and Northern Norway and includes a visit to Björkliden. From spending a night in the ICEHOTEL® and dog sledding through the wilderness to going on dedicated Northern Lights hunts and gaining a wonderful insight into the fascinating Sámi culture, this itinerary is full of the most sought-after winter experiences.
If you want to discuss your ideal itinerary, call one of our Aurora Travel Experts today on 01670 785 012. We have explored our destinations, met with our local partners, hunted for the Aurora and experienced the Arctic activities to bring you a Northern Lights holiday of a lifetime.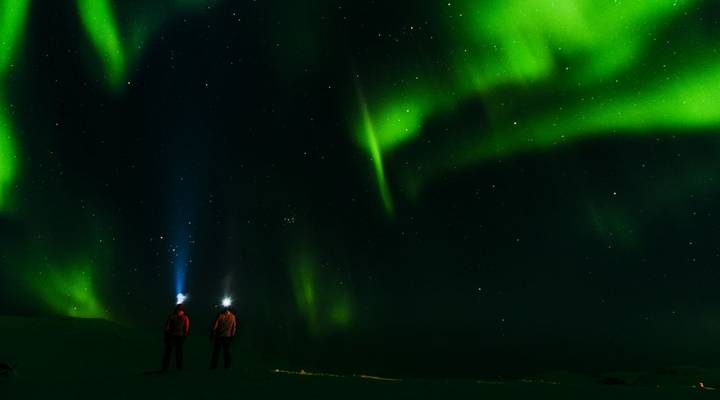 Popular holidays to Björkliden
Holidays
Accommodation