Snæfellsnes Peninsula
From fjords to sweeping sea cliffs, to lava fields and black beaches; discover Iceland's Snaefellsnes Peninsula.
About
Ninety kilometres in length, the Snaefellsnes Peninsula juts out of Iceland's western side, with Breiðafjörður Bay to the north and Faxa Bay to the south. It is often referred to as 'Iceland in miniature', spectacularly containing a showcase of the country's many environments in one place, from the impressive heights of coastal cliffs to open lava-field expanses. Dotted around are a range of quiet fishing villages that maintain many of their traditions and burst with a rich heritage.
Speak to our Aurora Experts
01670 785012
Explore the Snaefellsnes
A key attraction of the area is Snæfellsjökull National Park, which extends for around 170 square kilometres. Central to this is the mighty glacier which gives the park and the peninsula their names: broken into its parts, 'Snæ-fells-jökull' is the 'Snow-mountain-glacier'. An active volcano, it reaches 1,446 metres in height and is a truly awe-inspiring natural feature to see. Its iconic structure has inspired many, most notably the French novelist Jules Verne, who used it in his 'Journey to the Centre of the Earth' as the gateway to the realms below ground.
The town of Stykkishólmur is a lively urban centre in this part of Iceland. It was also one of the country's first settlements and now boasts a harbour region filled with vibrant buildings. The surrounding cliffs are well-established nesting sites for a spread of seabird species, including puffins and guillemots – best appreciated on boat trips, which can give you a closer look.
With The Aurora Zone
Combining three nights at sea and four nights on land, our Northern Lights Cruise will take you to visit the scenic Snaefellsnes Peninsula and get a taste of this incredible region.
Whilst you're exploring the region commonly known as 'Iceland in miniature', you will have the opportunity to experience a 'Viking Sushi Adventure' and combine bird watching on the water with seafood tasting. You may also like to enjoy a bus tour of the Snaefellsnes Peninsula, that takes you from the Snaefellsjökull Glacier, the coastal formations of Snaefellsnes, the basalt pinnacles of Lóndrangar, the village of Arnarstapi and the Shark Museum of Bjarnarhöfn.
Photography by Iceland Protravel
Read more
Read less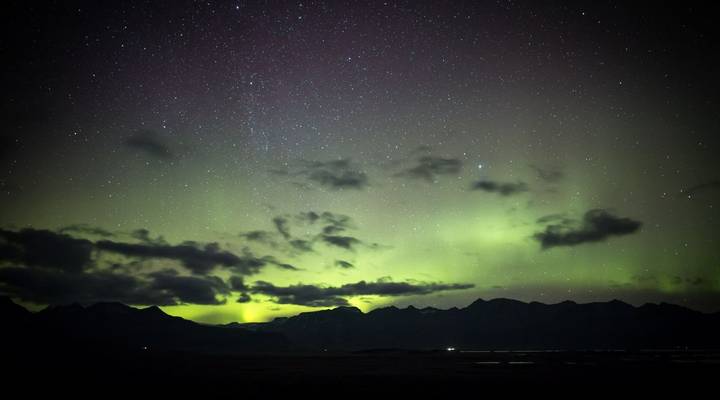 Holidays
Accommodation