Levi
Levi's Northern Lights Village situated in the far north of Finland gives you the unforgettable opportunity to search for the Aurora right from the comfort of your bed!
About
In Finland, Levi is perhaps best known as being one of the largest ski resorts in the country but at The Aurora Zone, we're more excited about its Northern Lights potential.
Sitting in the far north of Finland, high above the Arctic Circle, Levi is in a prime location for some brilliant Aurora action and the Levi Northern Lights Village is perhaps your best bet.
From the innovative creators of Saariselkä's Northern Lights Village, Levi features 40 Aurora Cabins that put its location to good use. Thanks to these dedicated Northern Lights accommodation, you can search the skies for an extraordinary display right from your bed.
Speak to our Aurora Experts
01670 785012
Aurora Cabins
There are few locations that give you the chance to sleep in specialised Northern Lights accommodation for the duration of your stay but in Levi, you'll call an Aurora Cabin home every night of your holiday.
With a half-glass north facing roof, these brilliant designs ensure you won't miss a moment of Northern Lights activity, should they appear in the sky. What's more, as the twin/double bed is situated right underneath the window, you'll have the brilliant opportunity to see the Auroras as you're tucked up in your duvet!
The designs are based on a traditional wooden kota (tepee) for a cosy feel and come with a shower room and toilet. The windows also have laser heating which means if the snow starts to fall, you can easily melt it away.
The seasons and wilderness of Levi
Levi's town centre has plenty of amenities but it is compact enough to see the surrounding wilderness almost at all times, which is where you'll find the Levi Northern Lights Village, just 16km away. Though the village sits within easy access of Levi centre, it is quietly tucked away to show off the region's natural wonders in all their glory.
It is said that in Levi, there are eight seasons instead of four because of the changes that nature undergoes as each month passes. Autumn doesn't turn into winter here. Instead, it is a smooth transition of colours that invite the first snowfall before 'real winter' sets in.
This means that no matter what time of year you visit Levi, the natural surroundings always has something to show off.
Image Credits: Neil Walton, Timo Oksanen, Panu Jyrä & Visit Levi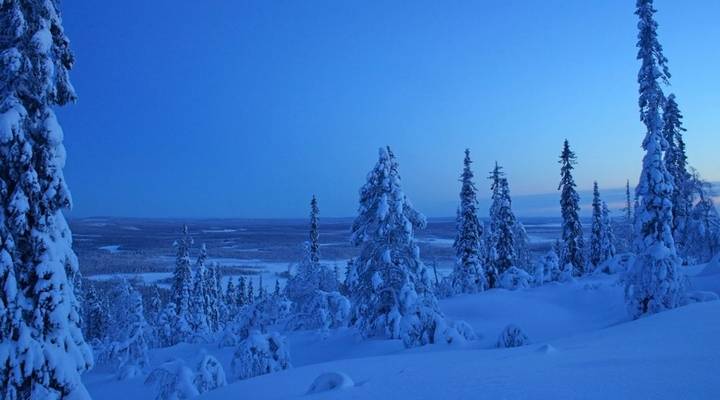 Holidays
Accommodation