Jeris
Situated next to Pallas-Yllästunturi National Park and on the banks of Lake Jerisjärvi which freezes solid in the winter, Jeris encapsulates all that the stunning Finnish wilderness has to offer.
About
For us, Jeris really encapsulates Finnish Lapland. The location is spectacular, with the main restaurant sited on a slope that gently leads to a lakeside spa pool and sauna. In front of the spa pool, Lake Jerisjärvi becomes ice-bound for the winter months, creating a pristine field of snow surrounded by snow-clad forests that seemingly have no end. It is the embodiment of a winter wonderland.
With easy access from Kittilä Airport (one to one and a half hours), Jeris provides a peaceful and tranquil retreat. It is a destination favourite with our staff and our guests every year. Jeris is owned and operated by our good friends, the Pietikainen family, who also own and run Harriniva and Torassieppi. We have worked here for well over a decade and, together with the local team, we have created itineraries for all tastes.
Speak to our Aurora Experts
01670 785012
Secluded location and once-in-a-lifetime activities
Jeris is a place that for us has always created a bit of a haven, a relaxing atmosphere and a landscape that opens up a variety of activities. During our Winter Cottage Aurora Escape holiday, your days are free to tailor-your-time at a pace that suits you. Choose from adventurous activities such as dog sledding and snowmobiling or opt for peaceful excursions including Arctic fishing or absorbing the local culture at a traditional reindeer farm.
Jeris's secluded location within the Aurora Zone also means excellent Northern Lights potential. There are a variety of ways we can help you hunt for the elusive display including snowshoeing, reindeer sleigh rides and snowmobiling.
The perfect winter retreat in cosy cottages
There are hotel rooms available here within the main building but we think it's the winter cottages that hold the most appeal.
The cottages at Jeris are dotted amongst the forests that surround the hotel heading back from the lake. The furthest is around a 10 - 15-minute walk from the main building and that refreshing walk through the Narnia-like forests for your breakfast and evening meals is one of the joys, providing your lungs full of clean Arctic air to start and end the day.
The cottages come in three variations, creating retreats for any group size from couples up to groups of seven people. There is nothing better than feeling like you have your own little home in Lapland and your own space in which to relax and unwind in the evenings after a day of activities. This whole experience is enhanced by the log stoves and private saunas which feature in all of the cottages here.
---
Photography by Antti Pietikainen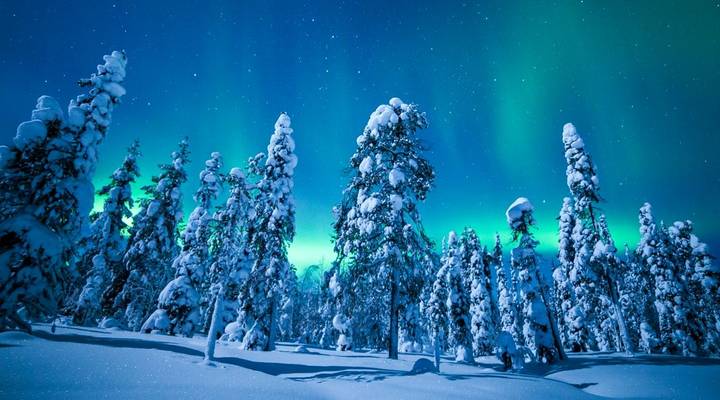 Popular holidays to Jeris
Holidays
Accommodation