Overview
The island of Senja showcases many of Northern Norway's highlights and this short break is designed to encapsulate them all. During a wildlife boat safari, you can keep an eye out for marine animals such as seals and an array of birds, including eagles. You watch out for a Northern Lights display from Senja's outdoor hot tub and Aurora Lighthouse, as well as enjoying a leisurely Aurora snowshoe walk. Throughout, your holiday the mountainous fjord landscape and pristine sandy beaches provide a breath-taking
What's included?
ALL OF THE ACTIVITIES AND SERVICES LISTED BELOW ARE INCLUDED IN THE HOLIDAY PRICE
Transfers: arrival transfer from Bardufoss Airport; transfer to Finnsnes and Hurtigruten ticket (including lunch) to Tromsø port; transfer to Tromsø Airport
Accommodation: 3 nights suite accommodation Hamn i Senja, 1-night Clarion Collection Hotel Aurora
Meals: 4 breakfasts, 2 lunches, 3 dinners and 1 light buffet dinner
The following activities and equipment are included: guided sightseeing, two visits to the Northern Lights Lighthouse, wildlife boat safari, snowshoe hike for the Northern Lights, one visit to the outdoor hot tub and sauna, Hurtigruten transfer to Tromsø (order of activities is subject to change)
Cold weather and protective clothing are included during activities at Senja
Fully qualified guides and instructors during activities
---
To know Senja is to love Senja (or at least that's the case in our office!). The small hotel of Hamn is set right on the harbour of a sheltered bay which eventually leads out to the vast Norwegian Sea. Regardless of when you visit, it is an idyllic and timeless setting with panoramic views of the harbour, which was used by fishermen for hundreds of years.
The location of the hotel, right on the water's edge and away from almost all artificial light pollution, could not be better for viewing the Aurora Borealis. Sitting right in the heart of the Aurora Zone at a latitude of 69.41 degrees (anything north of 63/64 is normally considered in the zone), sometimes, you need do no more than just walk outside the hotel to see a display if the conditions are right.
During your two daytime activities, your guided walk and wildlife boat safari, an abundance of incredible animals can be spotted. These include the likes of seals, soaring eagles and other birdlife. If you are travelling from January onwards, there is also the chance that you may spot a whale during your boat trip, but this very much depends on where the vital herring travel. Sightings are not as common as they once were, so please do not expect a whale watching tour.
Read more
In contrast to the remote and peaceful setting of Hamn, the final day of your holiday sees you transported to the relative hustle and bustle of one of the world's most northerly cities: Tromsø. You will arrive in style on the iconic coastal steamer Hurtigruten before exploring the city at your own pace for the remainder of your stay. Tromsø needs no introduction to Aurora enthusiasts; it is regularly listed as one of the best places in the world as a base to see the Northern Lights.
What we like about Tromsø is that there is so much to see and do during the day. A particular favourite is the cable car. In just four minutes you find yourself at an altitude of 421 metres with views to rival the very best in the world. Where else can you see the urban sweep of Tromsø - "The Paris of the North" – fjords, mountains and dozens and dozens of archipelago islands fading gradually into the ocean from just one vantage point? The word spectacular can very often be used unjustifiably but when it comes to describing the views from the Storsteinen Mountain it is barely adequate.
Another favourite pastime is to visit Mack's Ølbryggeri which is one of the world's most northerly breweries (one opened in Ilulissat, Greenland in 2013 which was a mere 50 metres further north but pride of most northerly place goes to the brewery opened in Svalbard in 2015). We always recommend this place for a friendly welcome, fascinating history, the 67 different beers available and some delicious and reasonably priced food. The brewery runs daily tours at 15.30 for those wishing to enjoy the full beer appreciation experience.
---
Image credits: Hamn i Senja, Christine Matthews/Guest image/Hurtigruten, Reiner Schaufler, Cesar Martinez/Guest image/Hurtigruten, Rolf von Criegern/Guest image/Hurtigruten, www.Hurtigruten.co.uk
Agenda
Accommodation
Included in price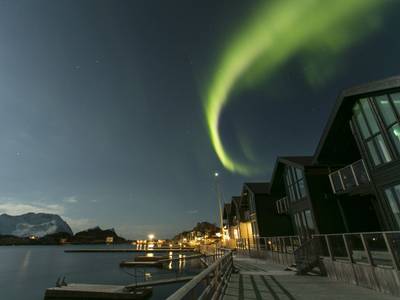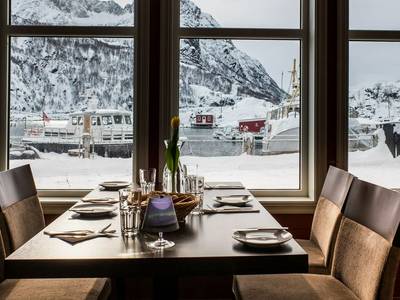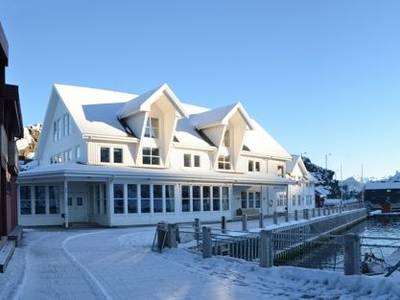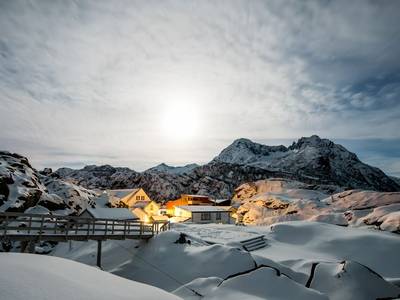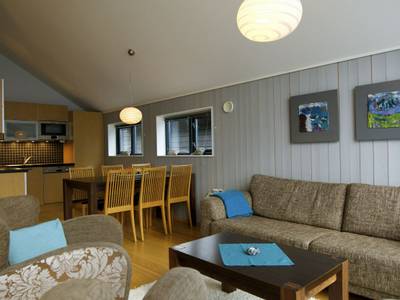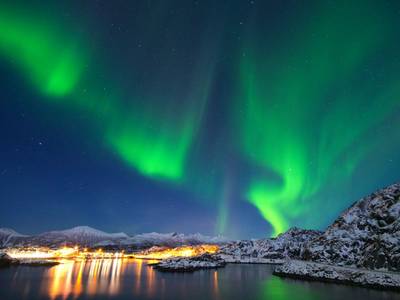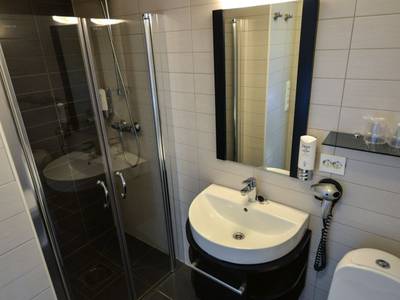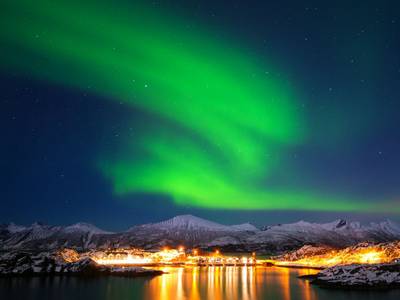 Hamn i Senja
Nights:
1-3
Hamn i Senja can be found on the island of Senja - an idyllic Norwegian fishing village, surrounded by dramatic mountainous scenery. This perfect, peaceful location is an absolute must for those with a genuine appreciation of natural beauty. As Norway's second largest island after Hinnøya, Senja can be found midway between Tromsø and Harstad and offers its guests a beautiful array of diverse island scenery with spectacular views of the surrounding fjords, islets and mountains.
The name of 'Hamn' means harbour and the location that Hamn i Senja resides within has roots dating back to the 1880s as a traditional and plentiful fishing village. There is a wonderful historical feel as well as a perfect peaceful location directly on the harbour front.
Hotel Facilities
The hotel was recently refurbished so offers a high standard of modern facilities for its guests.
A stylish restaurant where you will enjoy a delicious range of home-cooked meals (including freshly caught local fish)
The Cognac Saloon is the hotel's on-site bar which is open during reception/restaurant hours so guests can enjoy a coffee and chat with friends or relax and wind down with a cognac later on in the evening
For those moments where you wish to relax you can enjoy the sauna and sauna chamber
Free Wi-Fi is available throughout the public areas and in all the bedrooms
You will have the opportunity to enjoy the hotel's Lighthouse and the very quirky hot tub made from a converted fishing boat (see 'What's included' for details). The Lighthouse (a short walk from your room) offers a spectacular vantage point of the harbour and north facing views of the sky, which means that you can enjoy a wonderful view should the Northern Lights make an appearance.
A range of activities can be added onto your trip via the hotel such as fishing, body rafting, boat trips and whale watching trips.
Guest bedroom types
Apartment-style Standard Rooms: The standard rooms are either double or twin en-suite bedrooms. All rooms are apartment-style and come with a hairdryer, fully equipped kitchen, lounge including a television and a view of the harbour. The hotel offers complimentary Wi-Fi and towels.
Apartment-style Large suites: The large suites are located in three buildings. Each suite has two bedrooms with two beds (which can be made up as either twins or doubles). Facilities in the suites include a kitchen area, a living room, dining area, a shower room, a hairdryer and a television.
---
Image credits: Hamn i Senja, Christina sonvilla
Read more
Read less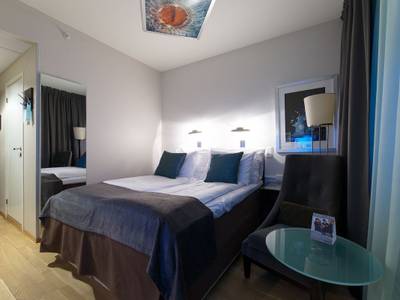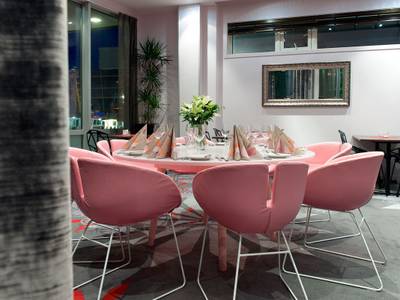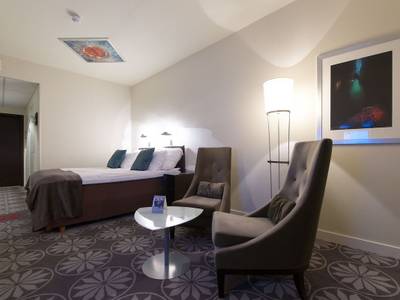 Clarion Collection Hotel Aurora, Tromsø
Nights:
4
This hotel is well-located in the harbour area of the cosmopolitan city of Tromsø. The hotel has a lovely modern design with free Wi-Fi and stunning panoramic views of the mountains surrounding Tromsø and the Tromsøysund Strait. The hotel has a small gym and an outdoor hot tub set on the rooftop which is one of our favourite places to spend an evening in the city.
There is a bar area which is quite popular in the evenings. If you would like to take the opportunity to explore this vibrant city, then your location in the heart of Tromsø couldn't be better for visiting the highlights on foot.
Hotel Facilities
The location is this hotel's real selling point - just 500 metres from the famous Polar Museum, with the Polaria Aquarium just a 10-minute walk away
This hotel offers a wonderful afternoon tea for guests which includes coffee and fresh waffles - delicious!
A light evening buffet is included for all guests to enjoy
There is a gym, a sauna and an exceptional outdoor hot tub on the roof of the hotel
The friendly reception desk is open 24 hours to help you with anything you may need
Guest Rooms
TWIN/DOUBLE ROOMS: the hotel offers 121 hotel rooms each equipped with a flat-screen cable TV and work desk. All rooms are very clean, comfortable and welcoming. Some of the hotel rooms have a lovely view towards the harbour and many guests enjoy watching the Hurtigruten ships sail into port whilst en route north or south.
Read more
Read less
Personalise
Personalise this tour
---
Our pick
Northern Lights dinner cruise
Departing from the harbour area of Tromsø, you will set out across the water via catamaran in search of the Northern Lights. The boat is charmingly comfortable with a viewing deck and a heated lounge for you to enjoy as you set off slowly across the water. There is no artificial light pollution on the water and regardless of whether the Northern Lights do appear you will still be able to enjoy Tromsø from a wonderful new perspective and you will be able to see the illuminated Arctic Cathedral and Bridge.
Read more
Dinner is a traditional Norwegian supper (usually fish based), served in the boat's indoor area whilst you wait for the Northern Lights to hopefully appear in the dark skies above you.
Your host's knowledge about the city and its surroundings, as well as their many years of experience of the Northern Lights, will make for a very memorable experience.
Cold weather clothes are provided.
---
Image credit: Patin
---
Other options
Activities
Northern Lights minibus tour
From: £145pp
Head out by minibus in a thrilling search for the Northern Lights.
Your expert guide will lead the search using the latest weather and Aurora forecasts to maximise your chances of catching a display as you drive into the remote outskirts of Tromsø where the light pollution is minimal. Fingers crossed your hunt is rewarded with a dazzling display.
---
Image credit: Francisco Damm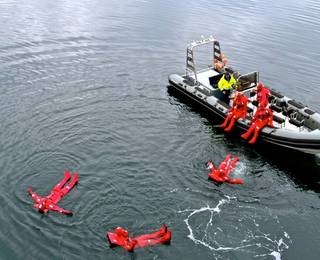 Arctic Ocean bathing
From: £48pp
Going swimming in the Atlantic Ocean is not something that any sane person would normally have on their wish list during a holiday. At Hamn they have invested in some state of the art survival suits which will keep you afloat and surprisingly warm and dry in this unique activity!
Read more about this activity
Some people wish to just lie back and float around whilst gazing at the stunning scenery around them whilst others may wish to splash about and enjoy some competitions and races – the harbour is big enough for everyone to enjoy this remarkable experience in their own way.
---
Image credit: Hamn i Senja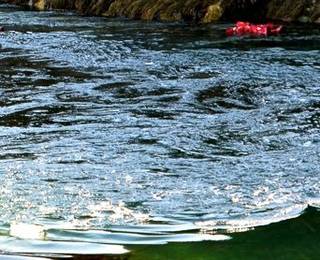 Body rafting in a maelstrom
From: £122pp
A short boat ride from the hotel there is a small ocean inlet which creates a maelstrom (a whirlpool naturally created by a current in the sea or in a river) with a top speed of around 7 knots. Once you have reached the inlet you will enter the water (wearing an insulated survival suit which will also keep you afloat and normally almost completely dry!).
Read more about this activity
This activity is completely safe and suitable for all levels of fitness and swimming skill. You will be accompanied the whole time by qualified guides and a boat with a skipper who will follow your journey as you lie back, relax and just go with the flow (quite literally). There is something very freeing about completely letting go and enjoying the truly stunning scenery as you float along with the current. You just have to look at the pictures in the gallery for this holiday to see the backdrop to this magical activity.
Please note: there is a minimum of 4 participants for this activity.
Image credit: Hamn i Senja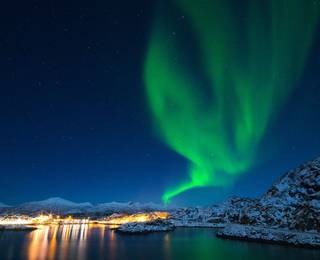 Northern Lights photo course (1.5 hours)
From: £42pp
If you would like to learn more about how to capture the majestic Aurora Borealis on film (which is not as easy as you may think) then this photo course may be an ideal add-on to your trip. A local expert will assist you in setting up your camera and offer some of the tips used by the experts to give you the best chance of coming back from your trip with some pictures to really wow your friends and family!
---
Image credit: Hamn i Senja
Little Extras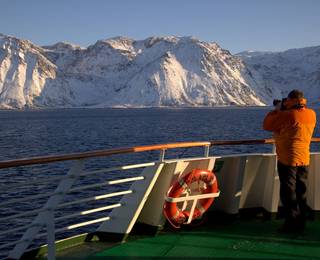 Hurtigruten transfer to Tromsø
Airport transfers are included to and from Bardufoss Airport which is around 90 minutes' drive away. If you would like to combine your stay on the idyllic island of Senja with the vibrant city of Tromsø then this can be arranged by our Travel Experts.
Read more about this activity
We would highly recommend catching the iconic Hurtigruten boat on its journey south from Kirkenes to Bergen as it sails from Finnsnes port (around an hour's drive from Hamn) to Tromsø harbour. This journey will take approximately two hours and will provide you with the best possible views of this simply stunning and very dramatic coastline. This would be a truly wonderful way to end your holiday!
Credit: Christine Matthew/Guest image/Hurtigruten
Trip Extensions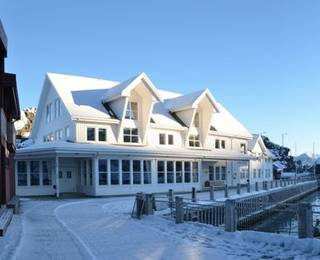 Extra night at Senja
From: £182pp
There are few places we can think of as more relaxing and tranquil as Senja. If you are looking for somewhere just to get away from the world, recharge your batteries and unwind then this would be very high on our list.
Read more about this activity
The fantastic food and extremely comfortable accommodation mean that you will want for nothing during your time here.
There are also some additional activities which can be arranged if you would like to repeat an activity or try something new, be it fishing or body rafting Senja has plenty to keep everyone busy!
Dates & Prices
We include more, no hidden costs
On each of our holidays, you will see a clear outline of exactly what's included in the price of your holiday. We never use 'headline' or 'lead-in' prices like so many tour operators, as we prefer to include as much as we can, rather than see our clients incur considerable additional costs in our destinations.
Flights to Bardufoss are not included in the holiday price so that the best available fares and most appropriate schedules can be found for you at the time of booking. This route is served by both low cost and scheduled airlines and our travel experts will happily provide you with a quote and arrange flights on your behalf.
Prices
Dates

Thu 03 Jan 2019
to
Mon 07 Jan 2019

Book

Adults

£ 1,425

Thu 10 Jan 2019
to
Mon 14 Jan 2019

Book

Adults

£ 1,425

Thu 17 Jan 2019
to
Mon 21 Jan 2019

Book

Adults

£ 1,425

Thu 24 Jan 2019
to
Mon 28 Jan 2019

Book

Adults

£ 1,425

Thu 31 Jan 2019
to
Mon 04 Feb 2019

Book

Adults

£ 1,425

Thu 07 Feb 2019
to
Mon 11 Feb 2019

Book

Adults

£ 1,425

Thu 14 Feb 2019
to
Mon 18 Feb 2019

Book

Adults

£ 1,425

Thu 21 Feb 2019
to
Mon 25 Feb 2019

Book

Adults

£ 1,425

Thu 28 Feb 2019
to
Mon 04 Mar 2019

Book

Adults

£ 1,425

Thu 07 Mar 2019
to
Mon 11 Mar 2019

Book

Adults

£ 1,425

Thu 14 Mar 2019
to
Mon 18 Mar 2019

Book

Adults

£ 1,425

Thu 21 Mar 2019
to
Mon 25 Mar 2019

Book

Adults

£ 1,425

Thu 28 Mar 2019
to
Mon 01 Apr 2019

Book

Adults

£ 1,425

Thu 04 Apr 2019
to
Mon 08 Apr 2019

Book

Adults

£ 1,425
Next season's pre-sale dates and prices
To secure places for next season, you can make a provisional booking and fix the cost of your holiday at the provisional package price displayed online. Simply by paying a deposit, you will protect yourself from any package price increases. The departure dates and itineraries remain subject to change and we will contact you when the final dates and itineraries are confirmed. You will have 14 days to decide if you would like to go ahead. If you decide not to travel we will refund your deposit. We reserve the right to charge supplements where there are significant changes to an itinerary or increases in flight costs. Any non-package rates remain subject to change.
Dates

Thu 02 Jan 2020
to
Mon 06 Jan 2020

Enquire

Adults

£ 1,525

Thu 09 Jan 2020
to
Mon 13 Jan 2020

Enquire

Adults

£ 1,525

Thu 16 Jan 2020
to
Tue 21 Jan 2020

Enquire

Adults

£ 1,525

Thu 23 Jan 2020
to
Mon 27 Jan 2020

Enquire

Adults

£ 1,525

Thu 30 Jan 2020
to
Mon 03 Feb 2020

Enquire

Adults

£ 1,525

Thu 06 Feb 2020
to
Mon 10 Feb 2020

Enquire

Adults

£ 1,525

Thu 13 Feb 2020
to
Mon 17 Feb 2020

Enquire

Adults

£ 1,525

Thu 20 Feb 2020
to
Mon 24 Feb 2020

Enquire

Adults

£ 1,525

Thu 27 Feb 2020
to
Mon 02 Mar 2020

Enquire

Adults

£ 1,525

Thu 05 Mar 2020
to
Mon 09 Mar 2020

Enquire

Adults

£ 1,525

Thu 12 Mar 2020
to
Wed 18 Mar 2020

Enquire

Adults

£ 1,525

Fri 20 Mar 2020
to
Mon 23 Mar 2020

Enquire

Adults

£ 1,525

Thu 26 Mar 2020
to
Mon 30 Mar 2020

Enquire

Adults

£ 1,525

Thu 02 Apr 2020
to
Mon 06 Apr 2020

Enquire

Adults

£ 1,525
Terms
For our full booking terms and conditions please click here
Holiday group size (approximate)
Minimum 2 and maximum 24 people (approximately)
Group sizes and minimum numbers
Most of our holidays require a minimum number of participants to operate. Minimum numbers are detailed on each holiday page and are always approximate. Group sizes for tailor-made holidays will vary for each of the activities. For private departures, you may also be joined by other guests during the activities unless you have discussed specific private activities with us.
If your selected date has not yet reached minimum numbers you will be informed at the time of booking. In the unlikely event that your chosen date has not reached the required minimum numbers nine weeks before your scheduled departure date, we will contact you and discuss the various options available to you. We will always do all we can to operate a holiday and in some cases, we may be able to operate the holiday by combining your itinerary with that of other guests for some activities (this may mean that the maximum group size is increased but this will be discussed in full with you).
If we are unable to operate the holiday then you will be offered the chance to transfer to an alternative holiday or date (subject to availability). If the alternative is more expensive you will be asked to pay the difference, if it is cheaper then you will be reimbursed. You will also be offered the option to cancel and receive a full refund of all monies paid.
See our booking conditions for further information.
Order of activities
The order of activities is always subject to change and you will be provided with your final itinerary upon arrival at your destination
SINGLE SUPPLEMENT
Please note that some of our holidays may incur a single supplement. Please speak to one of our Travel Experts who will provide you with a quotation.
Medical History and advice
If you or any member of your party is pregnant or has any medical condition or disability which may affect your holiday or has any special requirements as a result of any medical condition or disability (including any which affect the booking process), please tell us before you confirm your booking so that we can assist you in considering the suitability of the arrangements and/or making the booking. In any event, you must give us full details in writing at the time of booking and whenever any change in the condition or disability occurs. You must also promptly advise us if you become pregnant or any medical condition or disability which may affect your holiday develops after your booking has been confirmed.
See our booking conditions for further information.
Reduced Mobility
If you have a reduced level of mobility, then please contact our travel experts to discuss the suitability of this holiday in relation to your requirements.
Experience and fitness
We offer a vast choice of holidays which range from 'relaxed' to 'active' so there really is something for everyone and our holidays can be filtered by how active they are. Regardless of the chosen holiday, all activities will include tuition from a beginner's level and no prior experience is assumed.
If you are unsure about the physical demands of a particular holiday please contact us and our expert team will be happy to help.
See our booking conditions for further information.
Guides and safety
It is absolutely essential when partaking in any activity that you listen very closely to, and abide by, the instructions provided.
If there is anything that you are unsure of during a safety briefing or that you would like to clarify with the guides please make this clear to them immediately before starting the activity.
Our guides' word on activities is always final and your safety is their principal concern at all times, please respect their decisions. By following their instructions, your safety and enjoyment during each activity will be greatly enhanced.
See our booking conditions for further information.
Booking activities locally
In almost all of our destinations, you can book and pay for additional activities locally. Please note that we cannot be held responsible for any injury or loss that occurs through any activities that are booked in your destination (see our terms and conditions for further details).
Please always ensure that your safety is your primary concern when arranging any such activity.
Car Hire
If your trip includes car hire the named driver must have a credit card registered in their name which they can present when they collect their car along with their driving licence, as a deposit will be held on the credit card. Please see your trip dossier for full details.
Minimum age
The minimum age for participation in our itinerary is 12 years old, however, for some activities and transfers, you may be joined by other guests and this may include some of a younger age than stated. Any younger participants will be fully supervised and the guides will ensure that their participation takes place only if the activities will be unaffected.
Very few hotels have a minimum age and there may be families staying at them with younger children, especially during the holiday periods. We do have some itineraries and destinations which are guaranteed to be adult-only, so if this is important to you please speak to one of our Travel Experts.
To drive a snowmobile, you must have a full driving licence and be over 18 years old.
Reviews
Traveller Reviews
We had a very nice stay in the hotel
25 February 2018
by The Del Rosario Family
We had a very nice stay in the hotel. We were lucky to be there during a solar storm and saw the aurora borealis each night we were there.
This was a very enjoyable holiday
18 January 2018
by David and Gail Worley
Whole holiday excellent. We need to go back to Tromso, we didn't get enough time there, we didn't realise how much you can do there or how much we'd love the place. Whilst nothing was 5 star it was very nice and had a charm all of its own. Friendly staff. This was a very enjoyable holiday, well conceived and delivered by you, thank you! Passed our holiday itinerary to 3 colleagues already as it…
Read more was so good and can't wait to get back there. Hopefully to find the whales which were much further north this year, selfish creatures (-:
Read less
Senja - Isalnd Auroras
12 February 2016
by Neil Partridge
The holiday was memorable, the location awesome and 3 nights out of 4 the Aurora was mind-blowing.
Congratulations, you run a fantastic service
10 January 2016
by Ryan Harkins
All information given before booking the trip was fantastic. All booking documents, travel documents, etc were sent very quickly and were full of information and easy to navigate. Looked after brilliantly while we were at Senja. Food choice - there was none, set meals, except breakfast. Regardless of above, food was beautiful, fresh and above all different! Ingvil/Ingrid (local guide) was…
Read more brilliant, and a lovely person to talk to whilst trekking for views of the lights! Activities were great fun, and very impressed with the level of care and equipment provided. The hike to see the lights was very basic. I do not mean this as a negative - something so simple was just brilliant. Sitting down after you've climbed, having a cup of tea and some chocolate whilst the guide described the area and the lights, was a truly unique experience. Especially with the lights across the sky. All staff at Hamn I Senja are so polite and accommodating, it really added to the overall experience. From initial enquiry to trip back to the airport in Oslo, this was one of the most enjoyable holidays I have had. Congratulations, you run a fantastic service.
Read less
---
Gallery
Photos (6)
Videos (1)
---