Overview
Experience why Iceland is known as the 'land of fire and ice' during this 4-night discovery of the country's incredible natural wonders. You'll also have exceptional Northern Lights viewing opportunities, experience a visit to the famous 'Golden Circle' and spend time in Reykjavik.
What's included?
All of the activities and services listed below are included in the holiday price
Transfers: return group airport transfers
Accommodation: 2 nights accommodation in Hotel Reykjavik Centrum in a standard twin/double room and 2 nights Hotel Ranga in a standard twin/double room (upgrades available)
Meals: 4 breakfasts, 1 dinner
The following activities and equipment are included in the price: Northern Lights hunt, super jeep excursion to Gullfoss and Great Geysir, 'fire and ice' guided tour of the south shore (the order of activities is subject to change)
Services of our expert local guides

A note on flights: flights are not included in the holiday price so that the best possible fares and schedule can be found at the time of booking. There are low cost and scheduled flights operating this route and our travel experts will happily provide a quotation and arrange the flights as part of the package
---
Iceland is known as the 'Land of Fire and Ice' for good reason. Volcanoes, glaciers, geysers and hot springs practically litter the south of the island and make it one of the most spectacular places in the world to witness the wonders of Mother Nature.
Iceland also boasts an enviable location within the Aurora Zone and with a dedicated super jeep tour and two nights at the famed Northern Lights hotspot, Hotel Ranga, your chances of seeing the Northern Lights are very high.
Your base for the first two nights is the historic Hotel Reykjavik Centrum which is situated in the heart of Reykjavik. This is the ideal place from which to explore the vibrant city with galleries, cafés and shops on your doorstep and a range of additional activities which can be included (please see our 'Personalise' section for more information). For the final two nights, you will be at the world-famous Hotel Ranga, a lovely countryside base renowned for its incredible food, hot tubs and Aurora viewing.
Read more
The activities on this trip have been designed to highlight the natural wonders of the island. During days three and four the group will have the services of a driver-guide who will show you as many of Iceland's natural wonders as possible. You will be able to marvel at the waterfalls of Gullfoss and Skogafoss, the erupting hot springs at Great Geysir, Thingvellir National Park, the Silfra Fissure, the infamous Eyjafjallajokull Volcano and the Myrdalsjokull Glacier to name just some of the highlights.
You will enjoy an Aurora super jeep tour from Reykjavik, which will take you far beyond the confines of the city and the sodium glare of its lights and into the darkness of the surrounding countryside. Your Aurora guide will determine your destination based on the weather and Aurora forecasts and hopefully, with the mobility of your vehicle, you'll be able to track down a spectacular display.
We love Iceland because it is unlike any other location that we offer. Here at The Aurora Zone, we understand that seeing the Northern Lights is usually everyone's top priority, but on this trip, there are so many other natural phenomena to witness, from volcanoes and glaciers to waterfalls and geysers, that you are sure to return home in awe of the sights that you have seen regardless of whether you catch a display of the Northern Lights.
---
Credits: Iceland Pro Travel & Hotel Ranga
View Gallery
Download Holiday Overview
Download Trip Notes
Key facts
| | |
| --- | --- |
| Duration: | 4 nights |
| Pace: | Balanced |
| Suitable for: | Ages 8+. See terms for further information. |
Make an enquiry
Agenda
Accommodation
Included in price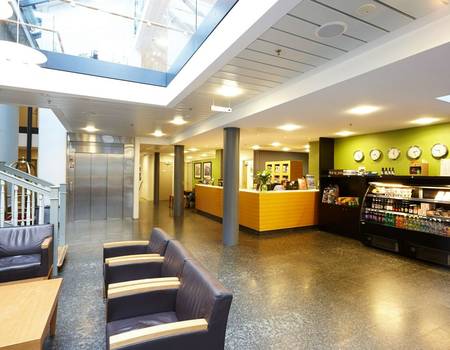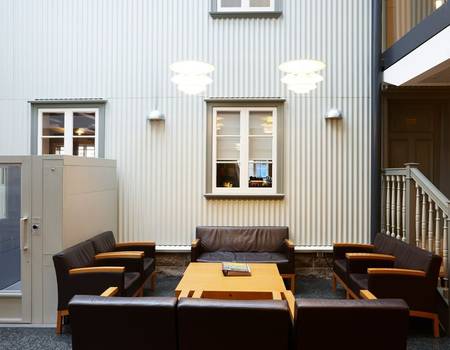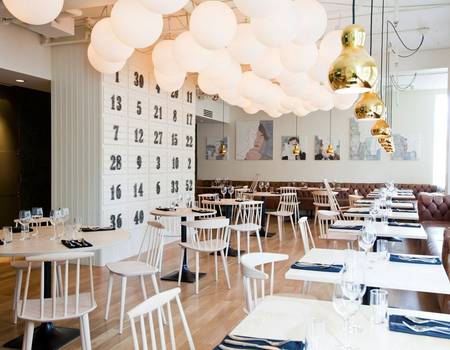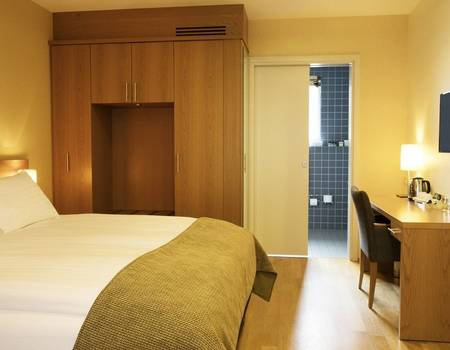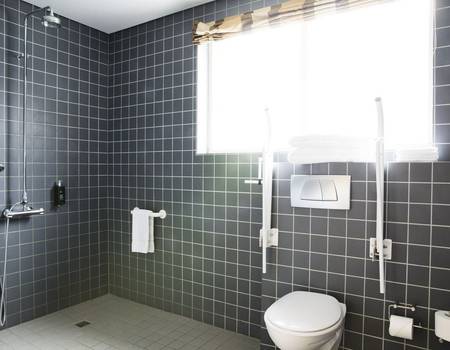 Hotel Reykjavik Centrum
Nights:
1-2
Located in the historic part of Reykjavik, the Centrum Hotel is ideally situated to give you easy access to some independent exploration of the vibrant city.
After spending some time in Reykjavik, you can unwind in the hotel's bar and onsite restaurant, Uppsalir, renowned for its first-class cuisine. Nearby, you will find plenty of eateries serving a range of traditional Scandivanian food and international dishes.
HOTEL FACILITIES
Stay in touch with loved ones with the use of the hotel's Wi-Fi
Try the local cuisine in the hotel's restaurant
ROOM FACILITIES:
Double/twin room: These comfortable and modern rooms are equipped with ensuite bathroom with a shower and hairdryer. All rooms also come with air conditioning, tea and coffee facilities, sitting area and safe.
Please note that the accommodation in Reykjavik is subject to availability and you may stay in another hotel of the same standard, within downtown Reykjavik.
Read more
Read less
Hotel Ranga
Nights:
3-4
As a charming four-star hotel, Hotel Ranga is one of Iceland's most sought-after accommodation options, predominantly due to its perfect location. Located away from light pollution, the hotel has an Aurora door knocking service and has earned an enviable reputation for being a remarkable spot to witness a potential display of the Northern Lights.
Not counting its Aurora potential, the hotel is equally renowned for its wonderful food and charming hospitality. In addition to its comfortable rooms, the hotel also has a range of delightfully themed suites that are always popular with guests. The hotel has constructed a roll-off roof observatory which has room for up to 30 people and is equipped with two high-quality 11-inch computerised telescopes perfect for stargazing or Northern Lights viewing.
Hotel facilities
Breakfast and evening meals are served in the main restaurant, which offers lovely views over the surrounding countryside. When it comes to food you are in splendid culinary hands. The restaurant uses a 'farmers' market' concept to really capture the flavours of the region. They try to make the most of the local produce by taking advantage of traditional cooking methods and recipes. Main options include fish, lamb, beef, chicken, or a vegetarian dish
In the hotel, there is also a lounge and bar area which is a great spot for relaxing in the evenings
The hotel also has three very popular outdoor hot tubs, which are not only perfect for relaxing in but also provide the ideal vantage point should the Northern Lights make an appearance
Guest bedroom types
Standard double/twin
The hotel has 24 standard bedrooms. All guest bedrooms are en suite and well equipped with TV, telephone, Wi-Fi, bath, shower, hairdryer and mini bar. There are bathrobes and slippers available for guests, ensuring easy visits to the hot tub. The rooms either have a view of the Hekla Volcano or the River Ranga.
Deluxe rooms
The hotel has 20 deluxe rooms which have the same facilities as the standard rooms but are larger in size. The majority of the deluxe rooms have a king size bed. These are available on request and for a supplement. Please contact our travel experts for a quotation.
Suites
Hotel Ranga has four junior suites (decorated with the themes of Asia, Australia, North America and South America) and three master suites which are slightly larger (decorated with the themes of Africa, Antarctica and the Royal Suite). These are all fully equipped with TV, telephone, en-suite bathroom, mini bar, coffee machine and bathrobe and slippers. These are available on request and for a supplement. Please contact our travel experts for a quotation.
Image credits: Hotel Ranga
Read more
Read less
Personalise
Personalise this tour
---
Our pick
Day 2 option – visit to the Blue Lagoon
This is one of Iceland's most famous natural attractions which draws huge numbers of visitors each year. The dusky blue water combined with the wispy steam that hovers above the Blue Lagoon is in stark contrast to the jet black volcanic rock which surrounds the waters. It's a great place to relax and an incredible wonder to marvel at. This excursion includes bus transfer from Reykjavik, entry fee and towel rental.
Please contact our Travel Experts for a quote.
Image Credit: Blue Lagoon
---
Other options
Activities
Day 2 Option – Snorkelling between Continents
From: £147pp
Iceland's natural wonders go far beyond the Northern Lights and there can be no place that demonstrates this more than the Silfra Fissure in Thingvellir National Park. Here the powers of the land of fire and ice have combined in order to create an unforgettable experience for guests to enjoy.
The Silfra Fissure is effectively a crack in the Earth's crust which is caused by the tectonic plates of Eurasia and America drifting apart. This gap has then been filled with glacial melt water, filtered through 50 kilometres of volcanic rock, creating some of the purest and clearest water on the planet! Snorkelling here is unbeatable as the visibility can stretch for up to 70 – 80 metres and the water is an almost peacock blue colour.
Your guide will collect you from your hotel in Reykjavik for the hour-long transfer to the National Park. Here you will be kitted out in your dry suit, snorkel and flippers and spend between 30 – 40 minutes enjoying this magical underwater world.
Day 2 Option – Glacier Hike
From: £79pp
Although you will get close to glaciers during your holiday there is little that compare to actually getting up close and exploring the ice on foot. The experience allows you to gain a real sense of the scale of these ice walls and also to begin to understand some of the processes that shape them and how they shape the landscape around them.
With a highly experienced guide, you will attach crampons to your shoes and walk across the vast expanse of centuries-old ice. There are few places where glaciers are so accessible and we can highly recommend the experience.
Trip Extensions
Extend your stay in Reykjavik
Reykjavik is the most northerly capital in the world and has a huge amount to offer any visitor. There is small town friendliness here but also a sense of a cool urban culture filled with edgy art.
Read more about this activity
The city has a wide range of architecture and many of the traditional wood-clad buildings have been restored and create a great deal of colour. There is a vibrant café culture and some exceptional dining experiences to be had, no matter what the budget.
Attractions such as art galleries are also worth visiting and the city's long and rich history means there is a variety of museums to enjoy, detailing its Viking past up to its integral use as a base during WWII. The city is also well known internationally for its thriving nightlife.
We can arrange for you to return to Reykjavik following your holiday or spend longer there at the start of your holiday, whichever you prefer. Our team has a great deal of knowledge regarding the central hotels and will be happy to tailor the accommodation to meet your needs. There are modern hotels, quirky boutiques and sleek luxurious options to choose from and most are within easy reach of the harbour and the city centre shops and attractions.
As we have had the pleasure of sampling the food here on many an occasion, we will be more than happy to make recommendations of the gastronomic kind to help suit your requirements.
Of course, if you would also like to include additional activities or Northern Lights hunts we can create a package including these for you.
Simply contact our Travel Experts for a quotation.
Extend your stay at Hotel Ranga
Two nights at the Hotel Ranga are already included in your trip but, subject to availability, there is the chance to extend your stay and enjoy this accommodation further.
Read more about this activity
Hotel Ranga enjoys a much-deserved reputation for its welcoming hospitality and delicious food as well as its enviable location, in a remote Icelandic setting, far from any light pollution. The rooms here are very comfortable and extending a stay is a popular choice with those looking to relax and further improve their chances of seeing the Northern Lights.
Your stay is on a bed and breakfast basis but there will be the option to upgrade to the half board option if you wish.
During the day, you can make use of the hotel's hot tubs or lounge area or book local excursions to explore the beautiful South Shore region (including glacier hiking and jeep tours).
In the evening, you will want to keep watch for the Northern Lights and handily Hotel Ranga runs an Aurora alert service and will knock on your door if the Northern Lights make an appearance. Your chances of witnessing a display remain high should conditions be right.
Image credit: Hotel Ranga
Dates & Prices
Price Comparison Guarantee
Expertise and knowledge are key to witnessing the Northern Lights. We've been running Aurora hunting holidays longer than any company in the UK and with no lead in prices, no hidden costs and more included, we're confident our tours will come out on top.
Prices
Next season's dates and prices
Our dates and prices for 2022/23 are now available to book, so get in early and secure your places now. Our Travel Experts will happily provide you with a full quotation including any additional activities or accommodation upgrades.
Dates

Sat 10 Dec 2022
to
Wed 14 Dec 2022

Enquire

Adults

£ 2,640

Fri 27 Jan 2023
to
Tue 31 Jan 2023

Enquire

Adults

£ 2,640

Tue 21 Mar 2023
to
Sat 25 Mar 2023

Enquire

Adults

£ 2,640
Terms
For our full booking terms and conditions please click here
The Specifics
Holiday group size (approximate)
Minimum 4 and maximum 18 people (approximately)
Group Size
We always try to provide an approximation of the group size you can expect to be with for the duration of each of our holidays. It may be that you are joined by others for parts of your holiday (such as transfers and particular activities) but the above number reflects those you can normally expect to be with from beginning to end. If group size is something which is particularly important to you, please speak to our Travel Experts and they can suggest the best holidays for you.
Tailor-made holiday group sizes will vary for all activities as will the group size for any additional activities you book.
Minimum numbers required for a holiday to operate
Some of our holidays require a minimum number of participants to operate (as listed in the 'Group Size' section). If your holiday departure has not yet reached the minimum number, you will be told at the time of booking. In the unlikely event that your chosen date is not guaranteed by nine weeks before your scheduled departure date, we will contact you to discuss the available options as per our booking conditions.
Minimum and maximum age
If a specific minimum age applies to this holiday, it can be found in the Key Facts box on the holiday Overview page.
Unless otherwise stated in the Key Facts box on the holiday Overview page, the minimum age for participation in an Aurora Zone holiday is typically 12 years old (there may be younger children in some destinations who have booked with other companies). If an adult-only environment is important to you, then please contact our Travel Experts and they will advise on the best dates and destinations for you. If you are looking for a holiday designed specifically for families then please see our sister company www.activitiesabroad.com.
Itinerary amendments
The order of activities listed in this agenda is provided for guidance only, your final and detailed itinerary will be provided either with your final travel documents (which are uploaded into your online account around a week prior to departure) or upon arrival.
Medical History and Advice
We want our holidays to be accessible as they can be and will do our best to accommodate any special requests and requirements where possible. We have a wide range of holidays and destinations and so our travel experts will help find the best holiday for you.
In order to give us the best possible chance to do this, we ask that if you or any member of your party has any medical condition or disability which may affect your holiday or has any special requirements, that you tell us at the time of enquiry or booking. You must also promptly advise us if any medical condition or disability which may affect your holiday develops after your booking has been confirmed. You may need to provide a doctor's note and proof of insurance in some cases as the health and safety of our clients is absolutely paramount.
In providing this information you are allowing us to work with our expert local partners to ensure that your whole party can enjoy the holiday. By letting us know in advance we can discreetly work with you to adapt any part of the holiday which may potentially be challenging. Being able to prepare for this in advance makes an incredible difference to what we can offer and minimises any impact on your party and the rest of the group.
Unfortunately, if you choose not to share this information with us in advance then it may limit some or all of the itinerary you have booked, and we cannot be held accountable for any additional costs or missed activities resulting from this.
Insurance
Insurance is not included in your holiday, but it is a pre-requisite to travelling with us. You will need to ensure that you have cover for all the activities that you will be participating in during your holiday.
It is extremely important that you take out a suitable travel insurance policy at the time of booking. Plans do sometimes change, and you will need this policy should you need to cancel your holiday.
If you are struggling to find a suitable policy then details of our preferred provider, who will cover you for all the activities we offer, can be found on our website by clicking here. Please note that this policy is available to EU residents under the age of 75 only.
Booking Activities Locally
Additional activities can be booked locally in almost all our destinations. However, as per our booking conditions, we cannot be held responsible for any injury or loss incurred through participation in activities which are booked at your destination outside of our holiday itinerary (see our 'Terms and Conditions' for further details).
When arranging any such activity please always ensure that safety is your primary concern.
In some of our destinations, you can borrow or hire equipment for use in your free time. You do so entirely at your own risk. You must ensure that you are properly prepared, have the necessary equipment and knowledge (maps, etc) and ensure that where applicable, you follow marked routes. We recommend discussing your plans with the local teams who will be able to advise on the most suitable options for you.
Always let the reception/guide know where you are planning to go and take a torch and mobile phone (with the hotel/guide's phone number stored). It is also a good idea to leave your contact number and the time you expect to return to the hotel should the hotel need to contact you.
The UK Foreign Office Advice
Our clients' safety is at the centre of everything we do, and our operations team continually assesses and monitors the destinations we feature. We carry out thorough risk assessments and work closely with all of our suppliers to continually follow best practice. For up to date travel advice the UK government offers its Travel Aware website as well as the advice detailed below.
The Foreign and Commonwealth Office Advice
We receive all updates from the Foreign and Commonwealth Office (FCO) with regards to travel advice and we always ensure that we follow this advice in our operations. The FCO issues travel advisories for countries based on a very wide range of factors. They may provide notification about things as simple as a football match and crowds, or they may go so far as to advise against all travel to a region. We ask all our clients to refer to the relevant Travel Advice by Country for the destinations they are visiting in order to make an informed decision on the safety of the destination based on the details provided. It also provides vital information regarding entry requirements, embassy information, local laws and customs as well as specific safety and health. Guests should take responsibility for keeping themselves up to date with this advice. Please also ensure that, if you are transiting through another country, you have read the advice and meet the entry requirements for that destination too.
The FCO travel advice is applicable to British Passport Holders. Most governments will issue their own travel advice for a region and, if you are not a UK resident then you can find some helpful links below:
Australian Department of Foreign Affairs and Trade http://www.smartraveller.gov.au/
New Zealand Ministry of Foreign Affairs and Trade https://www.mfat.govt.nz/
Canadian Consular Affairs Bureau http://voyage.gc.ca/
The U.S. Bureau of Consular Affairs https://travel.state.gov/content/travel/en/international-travel.html
If the FCO deems that there is an unacceptable level of risk for UK citizens then, together with the government, they may issue an advisory against all travel to a region or country. If such an advisory is published, then we will act accordingly, and this may require the cancellation, curtailment or amendment of a holiday itinerary. These decisions are made on the basis of ensuring our clients' safety and will affect all clients on the holiday, regardless of their nationality.
If one of our local experts suggests an amendment due to a situation which develops locally then we may also take the decision to amend an itinerary appropriately.
If we have to cancel your holiday prior to departure you will be offered the option of an alternative trip (where any price difference will either be refunded to or covered by you) or a full refund of the monies paid.
If we have to curtail a holiday, then you will be refunded for any costs for the elements we have been unable to deliver, where we have been able to secure a refund from our suppliers. If we must reroute a holiday, then any basis for refund is determined on a case by case basis and dependent on whether the central holiday experience was provided or not.
Brexit information for British Passport holders
For the most up to date information on how the UK's departure from the EU may affect your holiday please click here to view our Brexit information for British Passport holders.
Flight schedule changes and connecting transportation
On your documentation, we will confirm your flight schedule. Sometimes the flight number, routing and timings might change prior to your departure. If the change is classed as a significant change then we will contact you to discuss this. Please see our booking conditions for details.
Flight schedule changes can impact on your pre and post-holiday travel arrangements if these have been booked separately to your holiday. We strongly recommend that you do not book transport (such as trains or transfers), car parking or non-connecting flights to the departure point for your holiday until you have received your final confirmed travel times when your final travel documents are issued. We are not responsible for the effect of any schedule change on your pre or post travel arrangements. We strongly recommend that you do not purchase non-flexible or non-refundable tickets to avoid cancellation and penalty charges.
Booking your own flights - cancellation disclaimer
If you have chosen to book your own flights, then you will need to wait until we confirm to you that the holiday departure has met the minimum numbers required to run (if applicable to your chosen holiday). Once the holiday is guaranteed to run, you will be informed and you can then make your arrangements.
If transfers are included in your holiday, please ensure that any potential flights will be met by our standard transfers (speak to one of our Travel Experts for advice) otherwise private transfer supplements may be applicable. Once your flights are booked, please send us a copy of your detailed flight itinerary.
Please be aware that most tickets are non-refundable in the case of cancellation. For this reason, we strongly advise you check the rules of the ticket and check the limitations of your cancellation insurance before booking. We cannot be held liable, in the unlikely eventuality that we should be forced to cancel or amend your trip, for losses incurred relating to any flight booking you have made.
Terms and Conditions
Our full booking terms and conditions can be found on our website: https://www.theaurorazone.com/booking-conditions
Reviews
Traveller Reviews
An amazing four days
14 January 2020
by The Scott Family
Our local guide Ingi was absolutely brilliant - he took excellent care of us and took time out to show us additional sights we would not normally have seen!! We had an amazing 4 days and loved every minute. It was expensive to eat out there but as long as people know in advance they are not shocked. The admin before and during was spot on with your team.
Great trip! Martin our driver guide was phenomenal!!!!
05 December 2019
by Linda & Gary Damato
Martin, our tour driver took us places that I don't think other tours would have taken us - he was very informative, knowledgeable, courteous and very personable! Give him a raise!!!!
Natural Wonders and Northern Lights
08 February 2019
by Kirsten Fraser & Anthony Porter
I would thoroughly recommend this four day break in Iceland - a good mix of activities. I think you actually undersell the Super Jeep element in your description. I was expecting a much more routine tour - it was nothing but!
We had a super holiday
24 February 2016
by Lorraine Wolsey
We had a super holiday and would recommend it to anyone who enjoys new cultures and a different climate. We can't thank Martin, our guide, enough. He made the holiday. (On the) Wilderness drives - no other tourists and a real insight into the landscape, volcanoes geysirs and farming. All made possible by our excellent activity guide. Reykjavik National Museum was excellent.
All of it was fabulous
10 February 2016
by Alexandra Tinsley & Mark Barton
Seeing the Aurora was definitely the best experience of our holiday. We also really enjoyed going off the beaten track in the Super Jeep and walking under a glacier was amazing. All of it was fabulous.We had a fabulous time. Our guide and driver Ingi was very knowledgeable about the geology and geography of Iceland and this really added an extra dimension to the holiday plus his sense of humour…
Read more gave us all a few really good laughs. A spectacular place and we'll definitely visit again at a different time of year for a fresh view of all the things we saw at their winter best. Fascinating and fun - thank you.
Read less
We were treated to three separate shows from the Northern Lights, each one better than the last.
05 November 2015
by Peter & Lynne Sawyer
Just a few words to say thanks for the experience we had with you. We went as a treat for my wife's 60th, and she was knocked out by the whole thing. Whilst the brief stay in the capital was fine (especially the bistro next to the hotel), the whole thing really kicked off when we went out for the two nights at The Ranga. The scenery was absolutely spectacular - the sheer wildness of the area took…
Read more our breath away! To cap it all, the skies cleared on our last night and we were treated to three separate shows from the Northern Lights, each one better than the last. The whole experience was greatly enhanced by the (off road) skills and knowledge of our driver/guide - Ingi. Thanks to you - and him - for a wonderful experience.
Read less
Fabulous
06 March 2015
by Jane Selby
Fabulous, exciting and a fun experience, well paced and memorable . Please say thank you to all at The Aurora Zone.
It was all fantastic
02 February 2015
by Sally Barrington
Going into the highlands in our monster vehicle with our wonderful guide Asi [pronounced he told us Owsi] was memorable. And the black sand beach with snow-white waves crashing - unforgettable. And the lovely meal at Selfoss. And the sunrise at Pingvellir. I could go on and on! Gullfoss, Geysir - ok I will stop now. Loved the vehicle! It was all fantastic. It was the most wonderful…
Read more four days. Exceeded all expectations and the Aurora even made a faint appearance for us. What made the trip so good was our guide/driver Asi. He was full of interesting facts and answered all questions. He was friendly and patient when some of us didn't get back to the transport on time. Also made sure that the Eyjafjallajokull place stayed open so we could visit even though we were late. The hotels were excellent, specially Ranga where the staff were very friendly and the food delicious. Ah I wish I was back there now.
Read less
We loved the super jeep experience
18 November 2014
by Sarah Duke
The breakfasts we received at both hotels were excellent and provided plenty of choice. I found the administration side of things to be excellent and the booking process was very straightforward. Any emails I sent were answered promptly and I found the staff to be very helpful and knowledgeable. Travel, transfers and accommodation were all excellent and everything ran very smoothly. It's difficult…
Read more to choose (a favourite activity) as there were so many! We loved the super jeep experience and visiting glaciers, mountain ranges, lava fields and waterfalls. Iceland was an amazing country and we felt privileged to experience just a small amount of what it has to offer. I booked the holiday for my boyfriend's 30th birthday and it was a very special way to celebrate. We also enjoyed the Northern Lights trip and although sadly we didn't see them, it was such a unique experience to be out in the middle of nowhere with a sky full of stars. It's a trip that we'll always remember. Least enjoyable: The only thing that would've improved it would've been for us to spend more time there, with an option to spend an extra day in Reykjavik and an extra day at Hotel Ranga. It would've been great to have these days on our own, just to relax and enjoy the places but sadly budget didn't allow on this occasion. My boyfriend and I thoroughly enjoyed our holiday. Our guide was excellent and exceeded all of our expectations. I can't praise him enough! We've never done a 'group' holiday before and weren't sure what to expect. The guide made it a very relaxed, enjoyable ride (quite literally) and his knowledge and enthusiasm made us feel very at ease. The only reason I've marked 'possibly' on whether we'd book with the Aurora Zone again is purely down to whether we could afford such a trip again. At the moment, it really is a once in a lifetime thing but hopefully in the future we may be able to travel with you again.
Read less
All in all I think one of the best holidays my husband and I have been on
07 April 2014
by Teresa Kennett
It's very difficult to choose one activity alone, probably the ones I wasn't expecting, like racing along a black volcanic beach with the Atlantic waves crashing in alongside our super vehicle, or being able to go into the highlands, again because of our super vehicle or the most impressive waterfall of all Urridafoss which we just called into on our way back to Hotel Ranga. Words like…
Read more Awesome, Spectacular and Breathtaking are very overused and often misused in our language but I believe that Iceland has Natural features for which these words are appropriate, and I found myself using them frequently. Our holiday was for a special occasion and mainly with the hope of seeing the Northern Lights. Unfortunately we didn't manage to see them but there was so much more to enjoy that we didn't seem to mind. We were in a group of 12 very friendly people who all added to our enjoyment and our guide Gummi was fantastic, his knowledge and sense of humour and fun meant that we went to places we probably wouldn't have been able to go if we were on a coach tour. Everything was well organised from booking, to all of the activities we took part in. All in all I think one of the best holidays my husband and I have been on. Thank you.
Read less
Still coming down from an amazing holiday
04 April 2014
by Margaret Conner
We got back from this trip last week (March 2014) and are still coming down from an amazing holiday.The 'natural wonders' of Iceland exceeded our expectations - a massive amount was included in the four days. The geysers were spectacular, our guide took us into the highlands, the three waterfalls on the itinerary were each special and different from each other; we got to appreciate the power of…
Read more the glaciers and walked and drove up black sand beaches and lava fields. We were even lucky to catch a 15 minute window and saw the Northern Lights above the hotel. The trip was finished off by a dip in the blue lagoon which was surreal - swimming in warm milky water, with driving cold rain and bare rocks around it - but very invigorating.The trip was made more special by our guide, Einar Olufson, who was very knowledgable and clearly loved his country. His driving off the Super Jeep was excellent, taking us to places we would never get to in a bus trip.The organisation and administration by The Aurora Zone worked very smoothly. As vegetarians we were very pleased that the hotels were well aware or our requirements, and had made special meals for us, which were clearly not an afterthought as is often the case.
Read less
We thoroughly enjoyed ourselves
13 February 2014
by Wee Teck Lim
My partner and I did the Iceland: Natural Wonders & Northern Lights tour. Even though the Northern Lights did not put on a great show (activity was low on the days we were there and the skies were cloudy), we thoroughly enjoyed ourselves. The activities and sights were fantastic. I went to Iceland not really knowing what to expect, and now would love to go back again to see more of it. Our…
Read more guide more than made up for the lack of the Northern Lights. He was informative and friendly, and went out of his way to make the experience truly memorable.
Read less
Truly memorable holiday in Iceland
15 February 2013
by Rita Crane
Have just got back from a truly memorable holiday in Iceland. We took the Natural Wonders and Northern Lights trip which gave plenty of time for looking around Reykjavik before moving to the countryside to explore. We stayed two nights in a hotel in Reykjavik. It's in a great location, close to the shops and near lots of good restaurants and cafés. We had breakfast at the hotel, which was basic…
Read more but ok. We didn't have dinner there though the menu looked interesting enough. The other two nights we stayed at the Hotel Ranga. This hotel is a little off-the-beaten-track (so reducing light pollution risk for Northern Lights viewing). The staff here are incredibly friendly. You can sign up each day if you want to be woken in the night if the lights put in an appearance. They also make an announcement if the lights are cheeky enough to arrive during dinner. There was a good choice of food at breakfast, including hot food and waffles. Dinner was a set three course meal of good quality. The trip was made truly special by Einar our fantastic Icelandic guide. Einar is very knowledgeable and enthusiastic about his homeland and his enthusiasm rubbed off on the group. We were driven around in a Super Jeep, a fantastic vehicle that copes well with the ice, snow and rocks you encounter when exploring Iceland in February. Tips: Don't be put off by the Aurora forecasts. On two nights of our trip, the forecast for Northern Lights activity was showing as 0 or 1 (i.e. at the lowest end of the scale) but we saw the lights on each evening. If you want to photograph the NorthernLights you really need to use a tripod. Even if the Northern Lights hadn't appeared this would still have been a fantastic trip, the Icelandic scenery is breathtaking and otherworldly.
Read less
We will never top this holiday
17 January 2013
by Martin Southam
What a fantastic trip; the Northern Lights on our last night were magical. Don't think we'll ever be able to top this holiday.
---
---